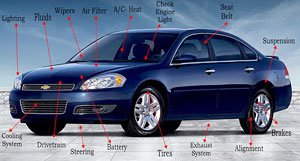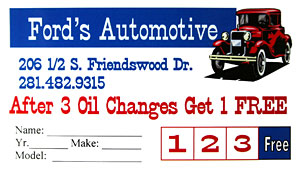 Maintenance Services
Oil Change, Oil Filter and Chassis Lubrication – This will allow your engine to reach the 200K mark. The lifeblood of your engine.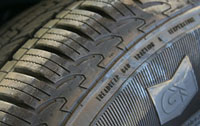 Tire Rotation, Balance and Alignment – Tire longevity, smooth ride, attaining the best fuel economy.
Air Filter/Fuel Filter – Keep the flow of air and fuel correct and clean.
Drive (Fan) Belts – No break downs, keep accessories working.
Air Conditioning Filter – Keep incoming air clean.
Flushes/Cleaning – Keep fluids clean and systems working correctly. Fuel Injection, Transmission, Oil, Coolant, Power Steering, Brakes, Emissions.
Computer Systems – Engine control computer, ignition systems, fuel injection systems, evaporative emission systems, check engine lights, misfire, spark plugs, coils, fuel pumps, fuel injectors and pressure regulators, oxygen sensors, temperature sensors, engine sensors, tune up and more.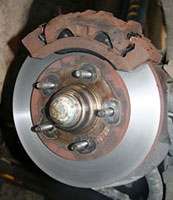 Brakes/Antilock Brakes – If you are going to GO, you need to STOP. This is the most important system on your vehicle. Front and rear brake pads or shoes, disc or drum. Rotor and drum machining. ABS warning light. Calipers, wheel cylinders, master cylinder, ABS sensors and modules.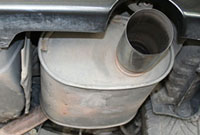 Exhaust System – The threat of Carbon Monoxide poisoning is serious. The exhaust system moves these harmful gases away from you. It keeps the vehicle from being too loud and also helps control exhaust emissions. Catalytic converter, muffler, pipes and hangers.
Suspension and Steering – The second most important system on your vehicle. Steering gear, rack and pinion, tie rods, pitman arm, idler arm, ball joints, bushings, stabilizer links and bushings, trailing arms, control arms, radius arms, shocks, struts, 4 wheel alignments.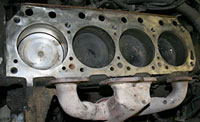 Engine Repair or Replacement – We are capable of repairing your engine from a minor coolant leak to a major engine overhaul. If a replacement is needed we will give you as many options as possible for your convenience and monetary position.
Transmission and Drive Train Repair – We will give you as many options as possible to repair or replace your transmission or drive train component. Transmissions, clutch, transaxles, transfer case, front and rear differentials, drive shafts, universal joints and C.V. axles.

Air Conditioning and Heating – Keep your cool! We have the equipment and the knowledge to keep you warm or cool. Compressor, condenser, evaporator, hoses, heater core, refrigerant leaks, automatic temperature control.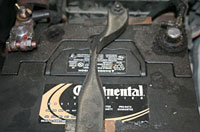 Electrical System – It is very frustrating when the car won't start. We have the equipment to test and repair the battery, alternator, starter, relays, fuses, shorts to power and ground and battery cables that make up this system.
Cooling System – The cooling system is important to several areas of your vehicle from keeping the engine cool, getting the best fuel economy, to keeping you warm. Thermostat, water pump, radiator hoses, heater hoses, drive belts, radiator, etc.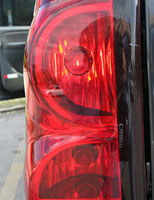 Lighting System and Wiper System – Vehicle lighting and windshield wipers are there so you can be seen and see at night and during the day. Daytime running lights, turn signals, clearance lights, brake lights, park lights, fog lights, reverse lights and head lights. Wiper blades front and rear, wiper switch, intermittent wipers, washers.
It would take several more pages to list all that we do. Contact us if you have questions.
Warranty
Our warranty is 12 months or 12000 miles which ever comes first, unless otherwise notified. This warranty is for parts and labor. If we install your part or a used part there is no warranty.
Extended Warranties
We can work with your extended warranty company and will be happy to do so.